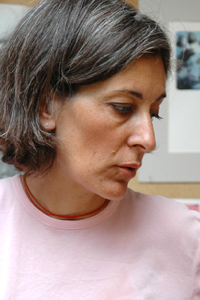 Elisa Vavouri was born in Athens, Greece. She studied Art & Graphic Design and Painting at the Vakalo Art and Design College, in Athens.

Since 1995 she has been professionally illustrating children's books. In 2005 and 2010 she was nominated for the Greek national award for illustration. She has illustrated more than 65 books for various publishers around the globe. She has also taken part in exhibitions in Greece and abroad.

She lives and works in Neuss, Germany.
click on image to enlarge
© Wundergarden 2014 - 2022