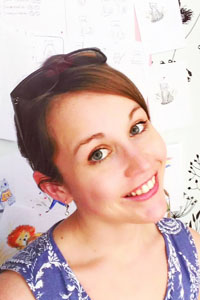 Franzi lives in Salzburg, Austria, in a flat in the old town of Hallein. She is full of excitement to explore the adventures of illustration.

Her illustrations are whimsical, fresh, joyful and made with lots of love – she prefers to illustrate traditionally with crayons and watercolor, which enables her to draw outside in the garden when the sun is shining.

Although she loves to draw most of the day, Franzi also enjoys to go hiking in the beautiful mountains of Austria and spend time with her friends.


click on image to enlarge
© Wundergarden 2014 - 2020