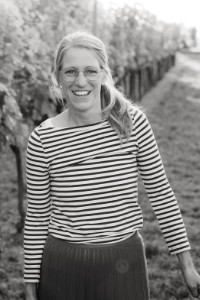 Martina is an illustrator from Austria.

She has always been fascinated by art. Even as a child one could find her with a pencil, glue, and scissors in her hands. Martina would rather visit an art museum than the zoo. And in her room, she didn't hang up posters of "Take That" or "The Backstreet Boys", but paintings of Keith Haring. Nevertheless, she decided to study economics and keep art as a hobby.

However, the fascination and love for art grew even bigger over the years and so she decided in 2017 to quit her career in Supply Chain Management and work as a children's book illustrator instead.

The biggest inspiration for Martina's work are her three kids: Luise, Oskar and Egon. The joy and passion Martina experiences with them, is what she wants to express in her illustrations.
click on image to enlarge
© Wundergarden 2014 - 2022