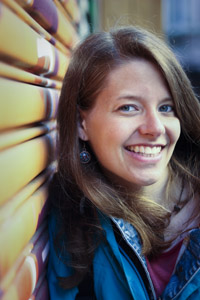 Susanne is passionate about creating characters and worlds with her brushes and colors that originated in her imagination. These scenes she elaborately designs with lovely little details that sometimes only get discovered on second glance.

When Susanne is not illustrating, she enjoys nature (a foot, by bike or by boat or even hiking), organizes camps for children and spends time with her friends. She loves sunlight in the colorful autumn forrest, the warmth of a camp fire, the fascinating african nature and culture, pancakes for breakfast and happy children's faces.

Susanne studied Media Design and has gathered a lot of experience while working for an advertising agency. She also never stopped learning and broadening her knowledge and expertise in illustration by participating in respective illustration courses. She lives in a tiny village in southern Germany.


click on image to enlarge
© Wundergarden 2014 - 2022