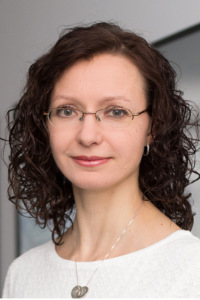 Tatjana's love of drawing and painting and her fascination with books have been with her since childhood. She studied bibliography in Mainz and then worked for various book publishers. In addition to handling the book production, she was able to also work creatively on the design of the books, covers and advertising material and illustrate her first book. In her free time, Tatjana continued to do illustration and painting, and has constantly expanded her skills and knowledge by taking part in various illustration courses.

Today she works as an illustrator and book designer, creating lovely characters and imaginative and colorful worlds for children's books, greeting cards and posters. Her children are her greatest source of inspiration and her first critics.

Tatjana likes collecting pens and books, enjoys walks in nature, loves flowers, the blossoming of spring and her favourite color is raspberry red. She lives with her family behind a vineyard in beautiful Rheinhessen.

click on image to enlarge
© Wundergarden 2014 - 2023